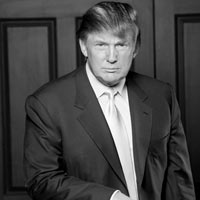 MARKETING MANAGEMENT : In the past several years, businesses realized the importance of marketing for the survival and success of their organizations. Competing on the merit of products and services is no longer enough. The ability to successfully market and sell a product or service is the foundation for nearly every business, resulting in a high demand for professionals with strong marketing skills. The marketing function must interact with and understand diverse areas of the business; it can also be a strong entry point from which to advance a business career. Chosen to focus on the fundamentals of sales and marketing, or develop deeper into areas like marketing strategy, international marketing, customer behaviour, services marketing, or public relations, media etc.
FINANCE MANAGEMENT: Finance is a discipline dealing with the allocation of funds within an organization and with the acquisition of funds to meet current and future needs. Finance specialization teaches a core set of skills in financial modelling, debt and equity issues, valuation, mergers and acquisitions, financial planning, risk management, financial reporting and analysis, and taxation necessary in corporate finance positions. Students develop the skills and knowledge base to undertake positions in investment banks, commercial banks, financial consulting, general management consulting, venture capital and private equity firms, and corporate finance within large and mid-sized firms.
Operations & Supply Chain Management (OSCM): Innovation drives every industry, and operations & Supply Chain Management drives innovation. Enter this exciting field and become an integral part of how advancements in technology and business are transformed from a vision to a saleable product or service. Operations & Supply Chain Management as a specialization develops broad-based technical knowledge and competencies that one can apply to product development and business strategy. In this field one can find a wide variety of opportunities in manufacturing and service industries such as aerospace, pharmaceuticals, or electronics etc. Finally, students obtain skills and tools for designing and managing supply chain operations, for coordinating activities of buyers and sellers, evaluating the scope for outsourcing, crafting performance metrics for service systems, IT system design and implementation, supplier relationship management, etc.
HUMAN RESOURCE MANAGEMENT: A company is a group of people working toward a common goal. With Human Resources Management specialisation you get advanced knowledge, tools and techniques you can use in recruiting, hiring, developing, motivating and rewarding managerial and non-managerial employees. One can also learn about technology solutions such as designing and delivering online training and performance management programs
Business Analytics (BA): Business Analytics specialization is primarily concerned with the integration of business processes with technology. A system designed to understand various hardware and software platforms and the ability to ascertain the exact IT requirements of an organisation based on its process and manual systems is the secret to success in this field. MBA in systems focuses on areas like e-business, Marketing Analysis, Financial Analysis etc. The basic aim is to develop into managers of tomorrow who can harness the latest advancements in technology to cater to ever-growing business needs of corporations across the globe.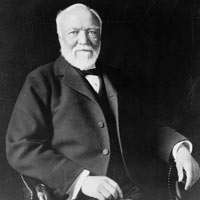 RURAL AND AGRIBUSINESS MANAGEMENT
India is an agricultural country. Agriculture is practised by most people in rural areas and is a major contributor to the national economy. Since this field has remained quite underdeveloped till today, effective management in this respect is essential. Rural and Agribusiness management deals with the effective management of agriculture thus bringing about its prosperity and ensuring rural development. It deals with introducing new and modern methodologies of farming, identifying and anticipating the application of new technologies for the development of agriculture, etc. MBA programs with a specialisation in Rural and Agri-Business have thus been introduced and are the need of the day so as to ensure the development of agriculture and rural areas in general.
The field of Agriculture has undergone several transformations and developments in recent years. An important reason to make a career in this sector is that you get wide support from the government and a chance to apply knowledge of management and business development to a conservative field.
PHARMA & HEALTHCARE MANAGEMENT (PHM)
MBA in Pharma & Healthcare Management is an apt career choice for candidates possessing in-depth knowledge about the Pharma industry, management of Pharma business, supply chain management, Pharma sales, health care sector, and good communication skills. It is a good field for individuals having a background and holding a bachelor's degree in the relevant streams of health sectors like pharmacy, Health science, biotechnology, physiotherapy, microbiology, medicine, etc. making them eligible for the course. The objective of the Pharma & Healthcare Management course is to develop students, over a period of two years, by rigorous fieldwork and academics, for managerial positions in the Pharmaceutical & Healthcare Industry.
TOURISM & HOSPITALITY MANAGEMENT (THM)
An MBA in Tourism & Hospitality covers many of the traditional areas that a general MBA does, such as ethics, accounting, marketing, and management, but with a focus on tourism, travel, and hospitality. It might also cover a number of other areas, such as cultural competency and the economics of leisure. The degree is designed to assist anybody who wishes to go into business in the tourism industry.
There are many benefits to acquiring an MBA in Tourism & Hospitality, including the specific skill sets needed to help a travel business be successful. An MBA does more than provide students with skills and information; it also allows them to obtain an edge in today's highly competitive job market. The advanced qualifications conferred by a master's degree not only help graduates get jobs but also move up the corporate ladder.