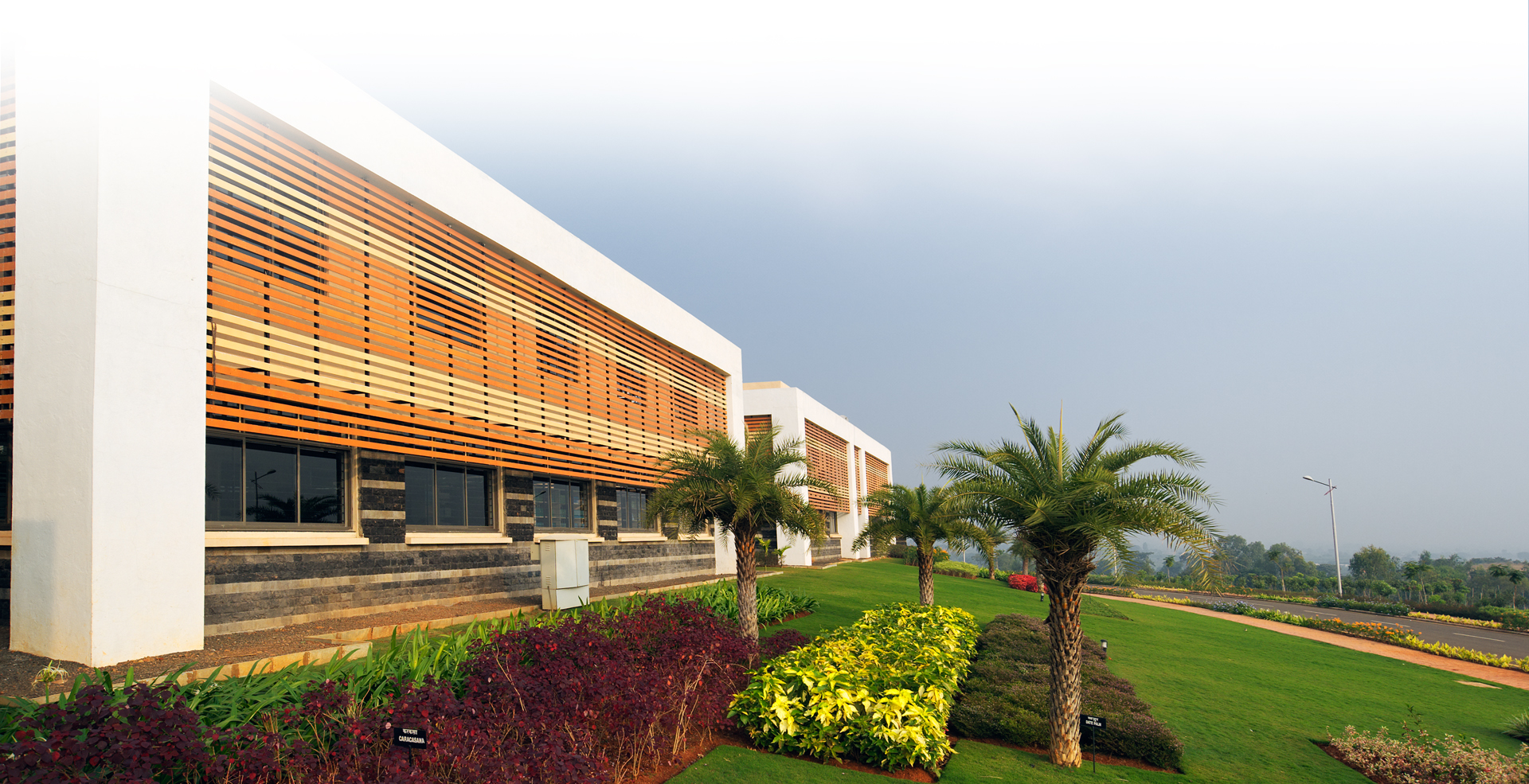 Leading Management Institute In India
The MBA at Sandip Foundation is a flagship program of the business school. Ranked amongst the top-100 programs in India, this is indeed being offered at one of the top management colleges in India. Students from all over India have converged at the world class facility in Nashik to study India's most cutting-edge, research-led program. There are a lot of very good programs and then there's Sandip Foundation's MBA which is the top MBA College in Maharashtra and indeed in India.
The heavy focus on industry – institute interaction, guest lectures, site visits, and in-company projects amongst other things has made this program and indeed the college into the best MBA college in Nashik.
Campus Life
Our Excellent Library, Laboratories, Classrooms, Gymnasium Facilities, Hostels, Canteens etc.

Our Renowned Collaborative Learning Partners













Achievement Resonates, Placement Speaks
Gushing with gratitude


Mr. Sarthak Chandramore
Placed in- Kotak Mahindra Bank Ltd. -2021
My two years in the MBA Department of the Sandip Foundation were fantastic and will be a treasured memory for the rest of my life. It's been a fun and frolic time, but there have been times when it's been an academic grind that one must go through. In addition to the rigorous academic input and extracurricular activities, exposure to the business world strengthens your character.

Mr. Lalit Lohar
Placed in- ITC Ltd -2021
Sandip Foundation has made a significant contribution to my whole personality and holistic growth, and I consider myself fortunate to be a part of it. I'd want to express my gratitude to our Head of Department, Dr. Rakesh Patil Sir, Placement Coordinator, Dr.Tushar Salve Sir, and the entire staff for offering this opportunity and helping me during my placement interviews. Without your support, this would not have been possible. Thank you so much to all of the professors for always being available!
Mr. Sahil Kamble
Placed in- BYJU's-2021
The MBA Department at Sandip Foundation has always believed in empowering and guiding its students, and this was no different during the placement season. Regular classes at our college to help us with our aptitude and technical skills were incredibly beneficial. Our placement Coordinator also guided and encouraged us at every step, assisting me in securing my position at such a reputable company.

Mr. Vaibhav Patil
Placed in – Home First Finance Company India ltd (HFFC)-2021
Sandip Foundation is an excellent learning environment. It gives me great pleasure to announce with pride that I have completed my MBA from this institute. The relationship between faculty and students is very cordial, which allowed me to excel in my field of study. The T and P cell is extremely helpful, and they have held numerous sessions that have assisted me in getting placed.
Mr. Vinayak Birari
Placed in – Home First Finance Company India ltd (HFFC)-2021
Sandip Foundation is a place where you can find a synthesis of knowledge. I enjoyed studying at the MBA Department because it provided me with numerous opportunities as well as support from the faculty and placement department. Getting a job at HFFC is a huge accomplishment for me, and I'd like to thank the Sandip Foundation's management and faculty members for making it possible.
Awards & Achievement
Optimism is the faith that leads to achievement; nothing can be done without hope and confidence
Our Recruiters
750+ Students Placed in Top Notch Companies