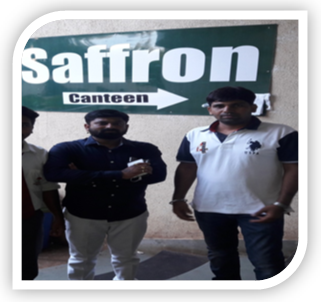 "A vision is something you see and others don't. Some people would say that's a pocket definition of lunacy. But it also defines entrepreneurial spirit."
—Anita Roddick, founder of The Body Shop
Mr.Varun Bhimrao Bhamre is in the business of catering since last 12 years.Despite having no background related to catering field he is successfully running two major canteens in Nashik city.His story started from Nampur village in Satana taluka.He was born in a poor farmer's family. His father did farming with some land which he has got from his family. His mother was a housewife. Being illiterate parents both toiled hard and wanted their children to educate.Varun was born in 1981. He was the youngest kid in the family.
---
For More Details:-
Sandip Foundation
Sandip Institute of Technology & Research Centre, Nashik
Department of Management Studies