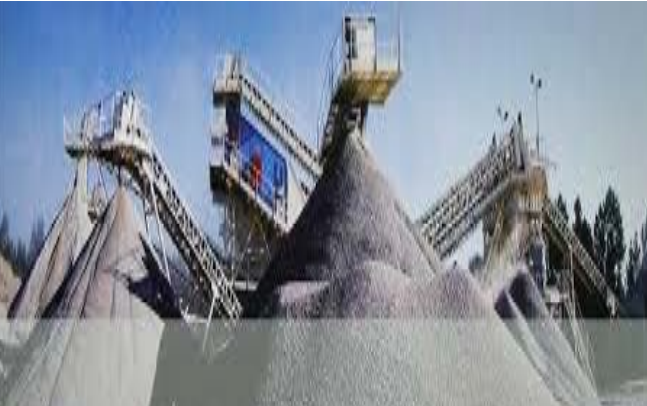 Name of owner : Shri. Gajanan Bapu Navale.
Name of the organisation : Shri.Gajanan Stone Crusher.
Nature of business : Manufacturing Concern.
Address of business : At post Sarul, Tal. and Dist.-Nashik
Education : Civil engineer
Email-ID : gajananstone94@rediffmail.com
Manpower : Around 50-60 workers
Establishment History
Also with the construction Business they are also engaged in crusher Industry by the name of Shree Gajanan stone crusher and also with it we are also having the Artificial sand Unit by the name Gajanan sand industry and which is located 12km away from the Nashik City, SARUL( Vilholi). They are engaged in this business from last 20 years and they are successfully running this business in the town & near by places in Nashik. Gajanan stone crusher has become one of the biggest crusher in town with the production capacity of 100 brass / day. they are having seven Dumpers, one JCB, one tractor compressor with it. They are also having special staff for Quality Control along with Manager, supervisors, Maintenance persons and 60 Labors at the plant which works on the Quarry. The material produced at the plant has been tested by the DURECRATE and they are also maintaining the quality of each product because of a there is a great demand for our product in market. As there is a great demand for artificial sand now a days and because of good quality. There artificial sand has a great demand as they have the good quality material.
They have the reputed customers in Nashik such as ..ULTRATECH CEMENT, ASHOKA BUILDCON, RMC INDIA LTD, SAMRAT GROUP, ANMOL CONSTRUCTION, SPACE CONSTRUWELL. etc.
DETAILS OF AN ENTREPRENEUR
Led By Mr. Gajanan Navale & Mr. Pradeep Navale, today Gajanan stone crusher, has grown to become one of the leading stone crusher in Nashik (Maharashtra). Gajanan stone crusher has executed many Residential, Industrial and Institutional Projects with its Headquarter in Nashik & executing construction projects all over Maharashtra and also ready to work out of Maharashtra. 23 | Page Their expertise in construction can be gauged from many projects that we have completed projects which stand as landmarks till date. The company is backed by many dedicated Professionals, Consultants and Architects. By their meticulous planning and execution with strict adherence to building laws and regulations and keeping the comfort and delight of the customer as the top priority.
STRENGTH
1 The organization is register with Class-III Certificate with P.W.D. Government of
Maharashtra.
2 Ability to handle all types of construction work for small, medium and large sized
customers.
3 Own Plant, Machinery and earth movers handle variety of projects.
4 Extreme focus on quality and customer Satisfaction.
5 Experienced, Qualified engineers and Staff.
6 Our track record of completing projects on-time and below budget
7 Ability to accept / execute all over Maharashtra.
PROBLEMS FACED
1. Problems related to electricity.
2. Sometimes workers are not available easily.
3. Damaged machinery provided by company.
4. Storage problems.
5. Government issues.
6. Lack of transportation services.
7. Therefore delays in possession to the customer.
8. Lack of effective channel of distribution.
9. Location drawbacks.
1. FINANCE : There are so many problems for managing the finance in various plants
and products. Interest rates are so high on the loans so it is not affordable to take loan
easily or repay it.
2.TRANSPORTATION:
Because of lack of transportation facility there are so many problems to deliver the goods
on time. Gajanan stone crusher has faced this problem lot because of the location of site,
the site has been going on Nashik district and transportation and road facility is not
properly available.
3.GOVERNMENT ISSUES: There are continuous government interference in the
business. They sometimes charge high penalty for minor things.
---
Contact Details
Sandip Foundation
Sandip Institute of Technology & Research Centre
Department of Management Studies