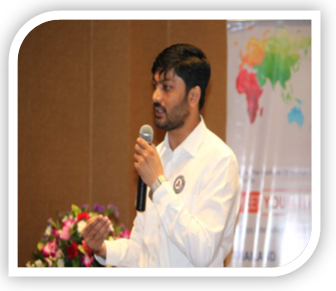 He is the Founder of Aspire The Institute of Human development, which is the leading training Institute of India. He has been working in education industry since 16+ years and playing a role of educator effectively. Today Aspire is a name of revolution and thousands of people are getting trained and moving steadily and firmly in their lives.8,00,000+ people have heard him as a keynote speaker across INDIA.
1000+ programs and workshops are organized across world. He has been a key note speaker of international and national level conference. Many lives got a positive turn through the lectures.
This young man from Akola has proved that anything can be achieved if there is a combination of perseverance, confidence and hard work. Through his communication skills, he has communicated with more than a million people in various countries. However, the journey of Sachin's life, which is currently at its peak, has been one of extreme hardships and hardships.
For More Details:-
Sandip Foundation
Sandip Institute of Technology & Research Centre, Nashik
Department of Management Studies