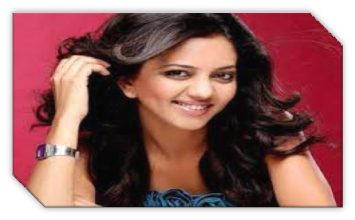 Neha Joshi is a vibrant young star in Marathi films who is played many impactful roles in the recent times.
"Opportunities will come and go, but if you do nothing about them, so will you."
― Richie Norton
Neha Joshi (born 7 December 1986) is an Indian film actress who was born and brought up in Pune.Her work includes Zenda (2010) and Poshter Boyz (2014). Joshi plays B. R. Ambedkar's mother Bhimabai in the Ek Mahanayak – Dr.B.R. Ambedkar series on & TV.During her college days she actively participated in inter-collegiate drama competitions. She started her acting career from the commercial Marathi Stage Drama Kshan Ek Pure and Television career from the Marathi serial OonPaus in 2000.
For More Details:-
Sandip Foundation
Sandip Institute of Technology & Research Centre, Nashik
Department of Management Studies