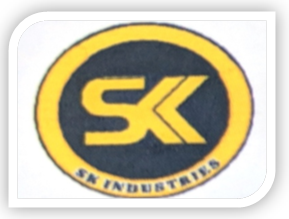 SK Industries Overview
SK Industries is a private civil works and manufactured the civil product where the company exports all kind of precast cement products. SK industries established in the year 2015 at 6th Mail, Pimpalgaon Bahula, Bhawle Nagar, Nashik Maharashtra – 422012.  "SK Industries" are recognized as the prominent Manufacturer of a qualitative assortment of Concrete Compound Wall, RCC Bench, Fencing Poles, Precast Compound Wall, RCC Compound Wall, Paver Block, Chamber Covers, Industrial Setup and Office Unit.
The company is Partnership Firm based company. Under the supervision of "Shrikant Kumbhar & Asir A Shaikh (Mananger/owner)", they have achieved the goals of the organization.
The company is new in the market as it delivers more than 10,000 products at various companies as per the demand of the products the company also have well known image in the local market as it holding the good relations with local suppliers and dealers of the RCC and Civil products.
---
For More Details:-
Sandip Foundation
Sandip Institute of Technology & Research Centre, Nashik
Department of Management Studies