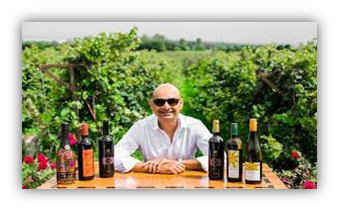 Born in Mumbai, India, Rajeev completed his education from Stanford University where he received a bachelor's degree in Economics, followed by a master's degree in Engineering Management.
"Entrepreneurship is neither a science nor an art. It is a practice."
-Peter Drucker (Austrian-born American management consultant, educator, and author)
He then joined Oracle Corporation as one of the youngest managers there. However, after a couple of years, he quit and decided to return to India and start something of his own.
Just like introduction of Nasik is incomplete without the mention of Ram Ghat, similarly boasting about growth of Nasik is incomplete without the mention of Sula Wines. Sula Wines has bought a new face and recognition on a global horizon to the Grape City Nasik. The success story of Sula Wines, the brain child of unconventional entrepreneur Rajeev Samant, is paradigm for young entrepreneurs.
---
Contact Details
Sandip Foundation
Sandip Institute of Technology & Research Centre
Department of Management Studies